RAYE meldet sich mit der pulsierenden und emotionalen neuen Single "Black Mascara" zurück.
Oktober 8, 2022
Geschrieben von RAYE und produziert von Punctual (Will Lansley und John Morgan), wird in "Black Mascara" ein Trauma über einem hypnotischen Dance-Beat, der von echtem Schmerz getragen wird, stetig ausgepackt.
"This song is about another story that has contributed to my 'blues'. I used the juxtaposition of an upbeat dance track to tell this awful story of being misled by someone I really loved and trusted. While it was a dark low moment, it was also cathartic for me. The lyric 'once you see my black mascara run from me to my mother's hands' is me saying, 'if only you could actually see the damage that's been done.' But I don't want the story to end there, it's meant to be empowering, to lend a voice to women like me who may have experienced their own blues in this 21st century. That's what my album is about really – tackling all of those blues that we experience as a generation. Ironically, this is the only upbeat dance track on the album, but I used my voice this time to tell a raw unfiltered story."
RAYE gibt zu, dass sie früher beim Schreiben ihrer Songs Danceeinflüsse verwendet hat, um sich an das anzupassen, was im Radio lief. Bei "Black Mascara" wird es als Vehikel benutzt, damit der Song überhaupt existieren kann. "When I am really hurting I can't listen to sad music. I needed to create something that allowed me to accept the dark space I was in, hence the dark yet euphoric nature of Black Mascara. I was using this song as medicine. This is the only dance song on my upcoming album and it felt like the right second song from this body of work to share with the world."
Das atemberaubende und leidenschaftliche Video zum Track erscheint ebenfalls heute und zeigt eine ausgefeilte Choreographie, die von RAYE perfekt umgesetzt wurde.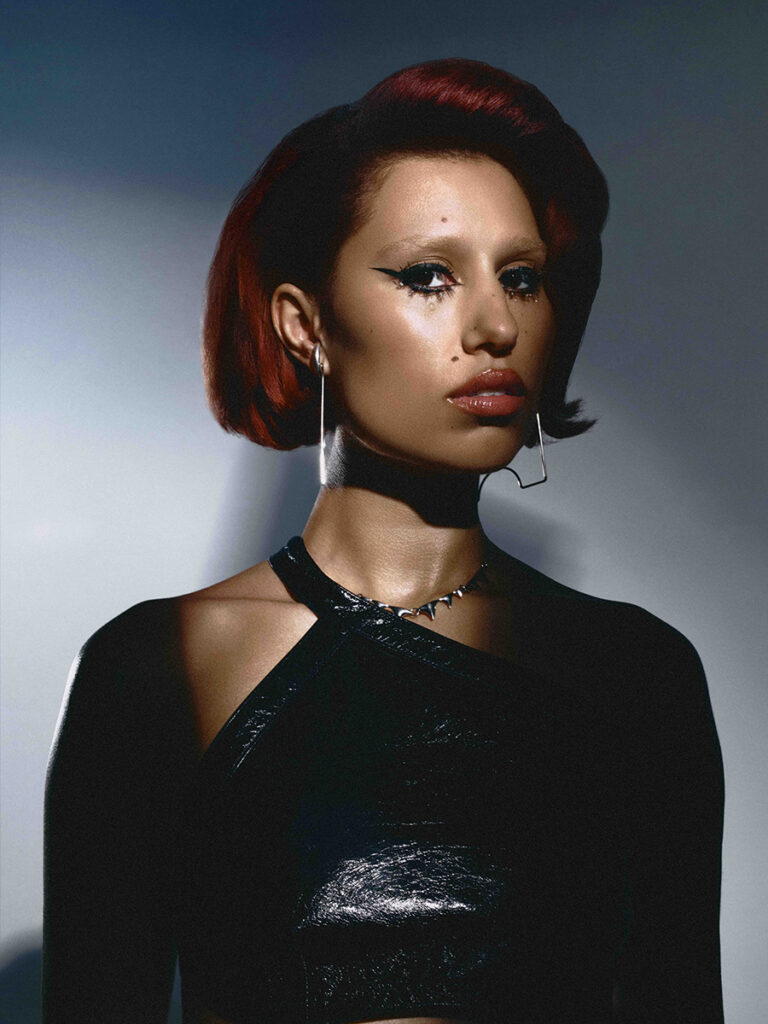 RAYE meldete sich vor kurzem mit der von der Kritik hochgelobten Single "Hard Out Here" zurück. Der Track wurde von BBC Radio 1 und 1Xtra gespielt und vom PAPER Magazine als "unverschämt, ehrlich und unglaublich verletzlich" bezeichnet.
Kürzlich wurde RAYE auch in die prestigeträchtige Brit List von BBC Radio 1 aufgenommen, was das große Engagement des Senders für RAYE zeigt. "I am in shock and I am so grateful to have been chosen for Radio 1's Brit List.I know I am not the exciting fresh new artist on the block, I been releasing music since I was 16, I don't have a million followers or any albums to boast, so to even have been chosen feels kinda like a miracle. Music is my entire heart and body and this opportunity means the world."
Chris Price, Leiter der Musikabteilung von BBC Radio 1/1Xtra, fügt hinzu: "Raye is a unique talent with a very clear sense of herself as an artist, vocalist and songwriter, and that's what drew us to her all along. It's no secret that Raye's journey towards releasing her debut album has taken longer than she would have liked, but that has given us time to develop a great relationship over several years. Raye invited us to the studio and played us music and visual content that articulated a crystal clear vision for her first full body of work. She's a multi-dimensional artist unconstrained by genre, so she's a perfect match for a radio station that thinks exactly the same way."
Jetzt gibt RAYE mit "Black Mascara" einen weiteren Vorgeschmack auf das kommende Album. Das ist RAYE Teil zwei. Es ist RAYE nach ihren eigenen Vorstellungen. Es ist die RAYE von früher, aber reloaded. Das Album enthält Songs, die von RAYE für RAYE gemacht wurden, aber in diesem Sinne sind sie für jeden, der mit Widrigkeiten konfrontiert war und sie überwunden hat.  Sie selbst sagt dazu: "My goal is to bring artistic excellence and be as great as I am capable of being. If that catches a wave, then amazing, but I'm not going to let that freak me out or steer my plans or alter my purpose, and that is to put out music I love and believe in."